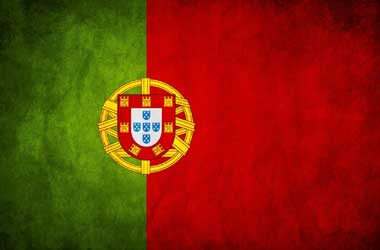 Portugal may not be the most high-profile country when it comes to online gambling overall. However, its online casino sector has been the one providing a boost to the first quarter results of 2018. In fact, Portugal was heavily reliant on the figures from such, due to the fact that its sports betting market has taken somewhat of a dive.
The figures that were released this past Friday from the regulatory body of Portugal – Serviço Regulação e Inspeção de Jogos do Turismo de Portugal (SRIJ) – give further details on the status of both sectors. According to such, the seven online gambling operators that hold licences in Portugal generated a total combined revenue that stands at €33.8 million for the first three months of the year.
The results of the first quarter of 2018 stand as being €2.5 million more than what was brought in last year. Although, it remains as €2.7 million less than the quarter that ended the year of 2017. That being said, Portugal has only had a regulated market in effect since May of 2016, so it's still very much in its infancy. Since launching this, Portugal has provided five separate online sports betting licences as well as seven online casino licences. A single poker room permit has also been granted for the PokerStars brand.
The Figures and Facts Revealed
The revenue from the gambling sector's income in the first quarter sees the government take about €11.2 million of it – standing at about a third of the overall total. The country places taxes of 12% on turnover from online sportsbooks, rather than revenue. This is what has led to Portugal's regulated market not having the ability to steer customers towards playing at local sites with licences in such a vast way.
Sportsbooks in the country didn't have such a huge start to the first quarter of the year, only bringing in a total of €17.4 million. While this hasn't specifically fallen in comparison to quarter one of 2017, it does stand as being €3 million less than the last quarter of 2017. Figures show that football remains as the most-popular sport to bet on in the country, with basketball and tennis coming in closely behind.
However, the online casino vertical – which does include poker – brought in revenue of about €16.4 million, which is an increase of 18% year-on-year. This is believed to be thanks to the fact that the country's regulatory body has issued three extra online casino licences since this time last year. Slot games brought in 55.7% of the overall casino revenue, with online poker sitting firmly in second position with around 18.6%.
Furthermore, Portugal's online gambling sector brought in about 89,300 new player accounts in quarter one of this year. Overall, about 890,000 people have registered to participate in online gambling in Portugal, although roughly 2.4% of these have chosen to self-exclude, citing issues with problem gambling for such moves.