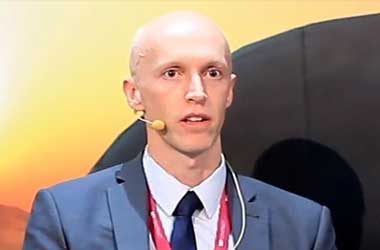 Playtech isn't known for doing things by the halves, which is why the company's latest move has seen it really get to grips with compliance. The gaming development group has chosen to hire former senior online manager of the UK Gambling Commission, Richard Bayliss. And his position at the huge and popular software company? Manager of Regulatory Compliance, of course!
In his role as a leader of the company's compliance team, it will be his job to develop responsible gambling initiatives for Playtech. Speaking of the hiring of Bayliss, Ian Ince, who works as head of the Playtech regulatory affairs, said that everyone there is "delighted" to provide a welcome for Richard. He made mention of Bayliss's experience with the Gambling Commission, and that the software developer can really benefit from his insight there. Ince also went on to state that Richard will make an "invaluable" member of the Playtech team.
Ince would then go on to explain some of the key focal points for Playtech as far as compliance goes. He said that the developer has a commitment to be able to promote responsible gambling, as well as foster both a "safe" and an "entertaining" environment for anyone who chooses to play Playtech games. He went on to suggest that the appointment of Richard and his enthusiasm towards becoming a member of the team demonstrate that strength of commitment. He said that Playtech wishes to exceed regulatory expectations.
What Can Bayliss Bring to Playtech?
The UK Gambling Commission is obviously responsible for regulating the UK gambling markets. This includes online casinos, sportsbooks, poker rooms and more. Bayliss was with the Commission for 11 years and he took responsibility for monitoring both technological innovation and product innovation within the UK gambling industry. These innovations would then be analysed and evaluated by Bayliss, to see the impact on the UK regulatory scheme.
Speaking of his move to Playtech, Bayliss stated that he is looking forward to being able to witness some of the developments that he saw from his Gambling Commission time in a first-hand experience. He spoke of Playtech's large, innovative reputation within the gaming world and said that he is very excited to become the next member of the developer's team.
The hiring of Bayliss comes following news that Playtech's business has finally started booming following the growth of online gambling around the world. Of course, the issue of problem gambling in the UK is something that is being heavily focused on right now, causing disruption to many company's within the gambling sector. While Playtech's stock hit a peak in July of last year, shares have taken a bit of a knockback, falling by more than 25%. However, the CEO of the company, Mor Weizer insists that Playtech will be successful in riding out such a difficult period – one of the most trying in recent history for the company.
Thursday will see Playtech release its annual results for 2017, although a recent warning relating to profits has somewhat dampened any expectations. Due to a crackdown on gambling syndicates in the country of Malaysia last November, Playtech basically lost access to a big Asian market. Analysts have therefore predicted a 10% reduction in what was originally a €330 million profit forecast for the company.