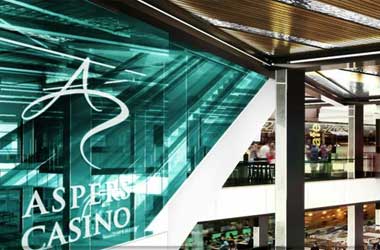 A man who worked for British gambling establishment Aspers Casino in London, has been found guilty of conspiracy to steal £22,750. Both he and his two gambling friends worked in a group to ensure that bets always fell in their favour. However, the trio of scam artists have walked free from court, having been given a suspended sentence by the judge.
The 26-year-old former croupier, Jonah Reha Bozdogan carried out the scam by placing bets for his friends Faizan Zafar and Adeel Abbas as the roulette ball fell on the winning number. The croupier's two friends went on to claim £875 in winnings across the 26 games that they played from January through to March. Altogether, this made up a total of £22,750.
However, it was only when bosses at the casino had their suspicions about the croupier that they put him under surveillance. He would then be caught out in the midst of his scam. Szilvia Booker, prosecuting judge for the trial went on to state that the trio placed effective bets when they have knowledge of where the ball would land. The defence stood firm though, stating that Bozdogan was in need of the money following serious debts that had mounted up after playing poker.
The Outcome of the Trial
Despite the fact that the three were found guilty of the crime, Judge Nigel Peters QC only gave them suspended sentences. He went on to state that while it's always a sad case when people lose any sort of good character that they have, the trio "fell foul of temptation". He then went on to place the mass of blame on Bozdogan, citing that he was the Aspers employee. Furthermore, Peters said that if the charade had gone on for a longer time period, the money would have been greater and so would their sentence.
However, it seems as though Bozgodan was unrepentant regarding his crime, and instead just smiled as he left the dock. He and his two friends had all admitted to the crime, and because of that, they all received a 14-month suspended prison sentence.
The Aspers Casino in Westfield Stratford City provides casino games like roulette or black jack to its players on a 24/7 basis. It boasts more games than any other establishment in the UK, incorporates an elegant restaurant and a choice of different wine bars. Unfortunately, the scam comes as the casino was awarded the most 'Socially Responsible Operator of the Year' for the second time. This award recognises that the Aspers Group goes the extra mile in implementing procedures and safeguards for consumers.