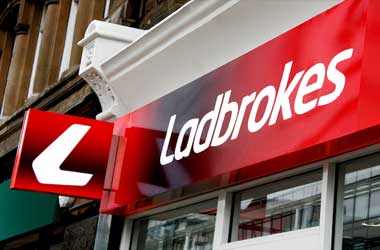 With all of the speculation and issues surrounding the UK government's potential decision to reduce the maximum stake of fixed odds betting terminals (FOBTs) to £2, Ladbrokes appears to be taking certain matters into its own hands.
On March 3, it threatened the withdrawal of its sponsorship money from sporting events, utilising a certain sort of 'scare tactic' to try and get the Government to change its mind. Ladbrokes is, of course, one of the major sponsors when it comes to horse racing. Not only that, but it partners up with both the Scottish Premiership as well as the Rugby Football League Challenge Cup. This sees it spending about £8 million-a-year.
The threat of its withdrawal didn't sit well with many campaigners or social media users. Such FOBTs have been labelled as "crack cocaine" in the gambling world, most notably by Tom Watson, the shadow culture secretary. The machines give their users access to play casino games, including both roulette and blackjack.
They are able to be played at a much faster speed than a regular live game allows, and this sees players able to place wagers of as much as £300-a-minute. Because of this £100 maximum bet per round limit, figures have shown that roughly 233,000 users went on to lose over £1,000 in just one sitting within 2016. The same figures, coming from GambleAware, also showed that around 43% of gamers are potential problem gamblers.
The Ladbrokes Manoeuvre
Because of the government's proposition to cut this maximum wager value to £2, Ladbrokes went on to claim that it would have severe implications are far as its income goes, as well as in terms of jobs within the UK. However, following the company's statement, the opposition were swift to respond. Some people went on to the compare Ladbrokes to "payday lenders".
Everything spilled over into a dramatic flare up on social media, with users noting that the threats from the company were both "pathetic" as well as "ugly". Even Carolyn Harris – a Welsh Labour MP – involved herself in the debate, questioning the announcement from Ladbrokes. She said that the major gambling company will survive, although this is "more than those addicted to your dreadful machines" will do.
A decision on this matter is due to be brought forth in just a few weeks' time. And despite Ladbrokes noting job losses as a potential outcome, the gambling industry as a whole has actually had a lot more focus on online gaming in more recent years. However, Ladbrokes has already made moves towards changing its offline business model. It was only a couple of days ago that it announced certain plans to convert three of its former bookmaker shops into arcades.
When it comes to the threat of sponsorship withdrawal, Ladbrokes seem to be very much clutching at straws. Prior to being sponsored, the events in question functioned perfectly fine without the addition of FOBTs. Therefore, the company's potential withdrawal from such are a little bit akin to hollow threats.