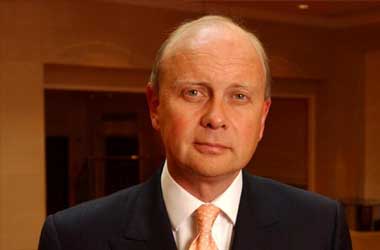 The UK gambling industry looks like it will have a difficult 2018 with the changes being made by the UK Gambling Commission. However, one company that is already taking steps towards combatting this is William Hill. The gambling group has just assigned a new chairman in Roger Devlin, to steer the way through the upcoming year. As a gambling industry veteran, he will place all of his concentration on guiding William Hill towards a profitable 2018.
In order to give all of his attention to William Hill, he will leave his position at Sports Information Services, where he currently has the role of chairman. The William Hill group has a 19.5% stake in that company too. Furthermore, Devlin will also leave his role as non-executive director at the Football Association. The move comes following the review of the UK gambling industry by the country's regulatory body. In a bid to resolve escalated cases of problem gambling, the maximum stake level on betting terminals is set to be reduced. Some of these machines could potentially have reduced betting stakes as low as £2 – a massive decrease from the £100 maximum they currently incorporate.
The Move for William Hill
The fact that Mr Devlin has years of experience in the UK gambling sector will no doubt be an asset to William Hill. The reduction in the stakes of betting machines will certainly have somewhat of an impact on operators. However, Devlin has been in the industry in many different positions. He served as the chairman of game developer Gamesys for 10 years. Furthermore, when Ladbrokes was under the ownership of the Hilton Group, Mr Devlin was on the board.
Despite the fact that several companies have tried to acquire the William Hill group this year, including Stars Group and 888, William Hill has stood firm against them. However, should 2018 take a turn for the worse as far as the company's profits go, Devlin may need to proceed with a deal. Not only that, but with William Hill's recent rumblings in the US gaming sector, he will also be expected to assist with exploiting the company there. A decision by the US Supreme Court is expected to come to light regarding legal sports betting sometime early next year.
However, one position that Mr Devlin is not ceding, is his title of chairman at Marston's – the pub owner. That being said, William Hill will become his first and main priority throughout the duration of 2018. Only time will tell what the future holds for this gambling group and whether the new chairman can steer it in a profitable direction.