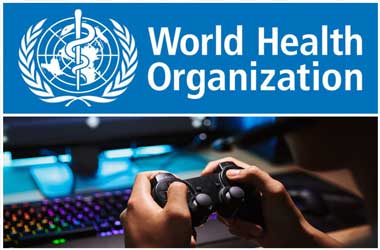 One of the latest diseases to be recognised by the World Health Organisation (WHO) is relative to the gaming industry. New Scientist revealed that the organisation is set to include "gaming disorder" as an official problem in the International Classification of Diseases for the very first time. The last time this book was given an update was in 1990 and the new version is to be released in 2018.
While the wording in the book is not yet complete, it is thought that the explanation of the disease will encapsulate the words, "to the extent that gaming takes precedence over other life interests".
Further details relating to the official disease explanation include that such gaming activity causes undue anxiety, withdrawal symptoms and antisocial conduct.
It's a new move from the WHO, which alongside other companies has shunned the disorder in previous years. However, due to the perception of gaming problems changing, organisations are now taking more notice.
The Gaming Problem
The ICD is in use by over 117 countries, with most of them using the system to report mortality data. It provides information aplenty to nurses, doctors and health information workers amongst others. Now, there are hopes that it will assist in diagnosing problem gamers.
Because of the recent upsurge in people considering themselves problem gamblers and obsessive gamers, the WHO is finally accepting the condition. And with the United Kingdom Gambling Commission's latest year-end review, it seems as though gambling is affecting more people in the country. The regulatory body is already taking steps to reduce the risk to gamers within the UK market. Some of these steps include further promotion of GambleAware at online casinos and gaming sites, as well as the possible reduction of maximum bets on fixed odds betting machines.
Earlier on in December, it was discovered that minors are experiencing gambling without even knowing what it is. The data that the UK Gambling Commission found was concerning for several reasons, not least the long-term impact it could have on childrens' lives. Certain games are now providing youths with the possibility of being connected to gambling-like situations. Not only that, but the report from the company found that the most popular forms of gambling amongst children include National Lottery scratch cards and playing fruit machines.
These forms of gambling are not coming from online casino or betting sites though. Instead, minors are experiencing these situations within their favourite video games, on social media or even within the school playground. The protection of youths in the UK is one of the Gambling Commission's top priorities for the near future.