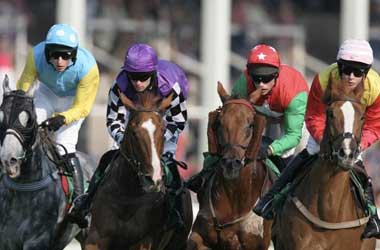 Gambling rules and regulations are being looked at all around the world, not least within the United Kingdom. However, it's not the only place that has been seriously revamping its stance on gambling laws and rules. This week, it was Israel who placed a formal ban on horserace betting. It comes as part of a wider effort in the country to reduce all gambling activity within.
While this ban may be a great thing for reducing gambling activity, it's also caused a little bit of a problem with UK-based horseracing broadcaster, GBI Racing. The company had a broadcasting deal in place with the Israel Sports Betting Board (ISBB), and due to the fact that horseracing betting is now no longer legal, the contract was terminated early. It was scheduled to run all the way up until August of 2018.
Originally, the GBI Racing company requested compensation that amounted to 200 million shekels, or £43 million. However, it was revealed on Wednesday that a settlement agreement was reached for a much smaller 23m shekels – £4.9 million. This may seem like a meagre deal in comparison, but a spokesperson for the broadcasting company said that it is "a fair settlement, given the circumstances".
Israel's Ban to Strongly Affect GBI Racing
Israel only launched legal horseracing betting in the year of 2013, and from this it became one of the top five territories for GBI Racing, as far as revenue generation was concerned. However, with the formal banning of such gambling activities this week, GBI has lost one of its prime countries. The same spokesperson for GBI said that it was a shame about the ban coming into effect due to the vast strides that the company has made in the market over the four years of activity there.
The broadcasting company has little choice but to replace the losses from Israel by increasing revenues from the existing markets, as well as new ones. The company now looks towards locations such as Italy and Africa to replenish whatever losses come from the Israeli ban.
The Israeli Finance Minister, Moshe Kahlon has had a prime focus on reducing the gambling industry activity in his country for quite some time. He insists that gambling is not necessary to Israel or its citizens, calling such taxes relating to the sector, "dirty money". However, he does not have the full support of other members of the Knesset, Israel's unicameral national legislature. Even Israel's own Prime Minister, Binyamin Netanyahu has publicly spoken of removing the ban on casino gambling in the country. This is something that Kahlon has defiantly stood against.