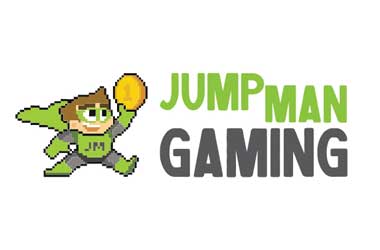 Restrictions on cash withdrawals from two of the largest-known operators in the online casino world are to be eliminated, recent reports would suggest. Following the investigation of the Competition and Markets Authority (CMA) into the UK's gambling industry, Jumpman Gaming and Progress Play have both agreed to rework their controversial terms and conditions relating to withdrawals.
The original probe by the CMA was actually for the investigation of whether or not online operators utilise terms and practices that are deemed as unfair when it comes to players receiving their withdrawals. The two operators mentioned had certain parts of their terms that did provide obstacles for gamers, which they have now said that they will remove.
The terms that Jumpman and Progress Play were operating by, somehow suggested that players could potentially be forced to have to make a withdrawal of their money in portions, rather than having the ability to do so all at once. With such a policy in place, the CMA claims that this could lead to customers beginning to gamble even more, rather than just withdrawing their full funds. In addition to removing the noted terms, both operators have also agreed that they will cease using any unfair terms in future. It was by such that they had the possibility of gathering dormant account fees, too.
Being able to operate in such a way has meant that both Progress Play and Jumpman have held the right to confiscate monthly dormant account fees if the owners of such had not logged in to their casino account for a set period of time. To add to this, Progress Play had a policy in place which allowed the operator to collect fees from those players who did not complete identity check procedures in time.
The CMA Unites with the UK's Gambling Commission
The CMA is the sector of the UK gambling industry that is held responsible for the monitoring and control of business competition within the country. It began investigating the industry towards the latter end of 2016, following the United Kingdom Gambling Commission (UKGC) sharing its concerns over possible breach of consumer law surrounding withdrawal procedures.
This is what led the CMA to unite with the UKGC in order to help with the improvement of certain existing conditions in this area. Additionally, there was also the need to ensure that companies providing online gambling sites don't break any consumer protection laws.
Certain sections of the protection laws were bring looked in to, such as the Consumer Rights Act of 2015 and the Consumer Protection from Unfair Trading Regulations of 2008. Under both of these policies, several unfair practices surrounding the commercial world are strictly prohibited, while transparency surrounding such terms and conditions is a necessity. Jumpman and Progress Play were found to be particularly in breach of several of these laws, which brought forth the need for their T&Cs to be restructured for a fairer gambling experience.