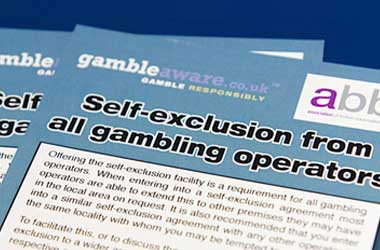 Recent figures that were released by the UK Gambling Commission showed a strong increase in the amount of people gaming online. The amount wagered on such games was almost double that of the previous year's intake.
However, additional figures have come to light relating to the amount of people who no longer wish to gamble at online platforms. It appears as though more gamers are also choosing to exclude themselves from online gaming.
As it stands, figures show that almost 50,000 requests were received from gamers last year, to have their gaming accounts closed down. This marks a 7,000 increase from the previous year. These figures back up a new scheme that is set to be introduced in spring of 2018.
The scheme will allow gamers to opt out of all different types of betting in one go. As was reported previously, the UK Gambling Commission revealed figures that displayed a total of almost £4.7 billion was gambled online between 2016 and 2017.
WKBN27
Introducing New Ways
The Commission has been seriously reviewing the gambling industry within the UK over recent months. With such figures appearing over the number of online gamblers, the Commission warned that a responsibility to prevent problem gamblers was necessary for operators. The introduction of the new scheme will allow players who wish to stop gambling have the ability to self-exclude. The only requirement to do this will be to register on a single website. This will work in a much more efficient way, as players currently have to contact each different platform that they hold an account with.
It will be a requirement for all legal online casino operators to promote and make players aware of the scheme, which will be known as GAMSTOP. The previous year's 38,000 requests from players to close their gaming accounts were spread across casinos, arcades and bingo sites.
The Gambling Addiction Problem
This figure of 38,000 pales in comparison to the amount of people who are believed to have a gambling problem in the UK. The Commission estimates that roughly two million people have issues with being able to stop gambling. The top gaming activities with the strongest collection of addicted gamblers include spread betting, betting exchanges and playing machines in bookmakers.
With all of the increasing figures – of both people gambling online and problem gamblers – the Gambling Commission is being forced to restructure the gambling industry landscape. The government is currently in discussion over the possibility of dropping maximum stakes on betting terminals. This is a move that has been met with much dismay by the operators and holders of such. Naturally, if such does come into play, it will dramatically affect the revenue of such locations.
Time will tell if the UK's gambling addiction problem can be reduced by new turnarounds. The Gambling Commission intends to roll out its three-year strategy, aiming to intervene on issues where necessary.