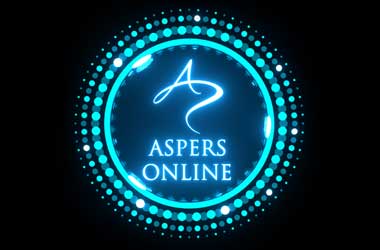 The Aspers Casino Online is all ready and prepared to receive a gaming boost, having incorporated content from popular software developer Greentube into its platform. The announcement was made on Friday by Stride Together – the business to business partnership division from Stride Gaming. It is Stride that takes responsibility for the integration of Greentube's products at the Aspers online casino.
Stride Together is able to licence its proprietary platform out to online gaming operators in order to allow them to create a presence online for a strong customer base. The company first set up its partnership with the Aspers Group in October of last year. This gave the UK brand (which had a status with its land-based casinos in the UK, but not with its online platform) a standing in the internet casino world.
Now, bringing in the Greentube content as being readily available alongside its own Stride offerings, players who hold accounts at Aspers Casino will have a great choice of options to access and enjoy. Greentube, which is an interactive division of another popular software provider – Novomatic – will bring forth a strong selection of new and appealing content for players at the Aspers online casino. Not only that, but it works as a demonstration of Stride's abilities to incorporate third-party products via its own platform.
Aspers Casino Online Grows
Working alongside Stride Together, Aspers has already managed to provide a nice collection of Novomatic's games, including popular titles like Book of Ra Deluxe, Sizzling Hot and Lucky Lady's Charm. Not only that, but alongside these, Aspers players are also able to enjoy games such as Millionaires Rows, Cops and Robbers and Power Stars. So, with the addition of Greentube's range of games, the online casino is set to grow even more.
The CEO of Stride Gaming, Eitan Boyd spoke of the integration as being a successful move to bring third party content to Stride's own platform and subsequently prove that the company has both flexible and cutting-edge technology, which can easily meet the necessities of online gaming operators. He went on to say that the inclusion of the games from Greentube will allow Aspers to provide its players with a larger range of content for them to enjoy. "The partnership has been very successful", he said, before explaining that Stride looks forward to being able to further develop its services for Aspers and the platform's players.
This feeling was almost echoed by the UK Commercial Director of Greentube, David Bolas. He said that his development company is delighted to be able to expand its UK reach alongside Stride Gaming and, of course, the Aspers online casino. Bolas said that Greentube looks forward to being able to deliver additional value to both the Stride and Aspers companies, noting that his company's offerings are now readily available across both standard retail as well as digital channels.