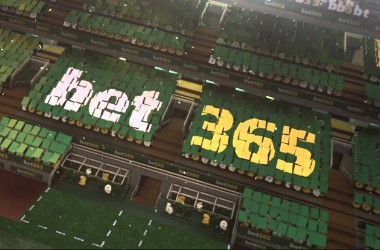 Bet365 is one of the United Kingdom's biggest online gambling sites, providing options for sports betting, poker, casino gaming and more. However, an investigation carried out by The Daily Mail has revealed that the company is giving its big losing players cash rebates in order to keep them playing for longer time periods.
The investigation saw that players who have the unfortunate outcome of racking up large losses are being given weekly cash returns, which can reach up to 10% of the amount lost. This money is added to their account balance so that they can continue betting on their favourite games and sports.
Now, campaigners against gambling have spoken out and said that the scheme – which Bet365 passes off as a promotion – has the strong possibility of exploiting any vulnerable players by providing them with free money so as to keep them hooked into the cycle of placing bets.
The Daily Mail has become the very first media company to manage to infiltrate the headquarters of Bet365 in Gibraltar – a tax haven for the massive gambling company. The media brand had a reporter spend three weeks training to become a worker for the brand in the customer service centre, which is where he came across a number of VIP perks and cashback incentives that seem to provide free cash to gamblers.
As part of one of his training sessions that new employees are put through, a Bet365 trainer gave one example to him of how a scenario would play out. Speaking of a player who has hypothetically lost £15,000 in one week, the trainer stated that a weekly rebate would most likely be given to them, making mention of a 10% figure.
Additional Problems with Bet365 Training
In another training session, a Bet365 employee spoke of the 10% rewards as being like "incentivising" players of the brand to bet. That, the trainer said, "doesn't look good".
Despite the fact that gambling companies do have the free will to provide cash back and other similar promotions to their players, campaigners have expressed their concern over the fact that it could also appeal to problem gamblers as well.
Some firms have even been found to provide rebates that go as high as 25% of all losses encountered within a week.
Iain Duncan Smith, the former Tory leader, stood firm in his position to have a massive overhaul of gambling laws within the United Kingdom. Speaking of the findings by The Daily Mail regarding platforms giving players cashback, he said that it would, without a doubt, turn players into addicts quite swiftly.
Various other issues were discovered during the reporter's infiltration of the Bet365 headquarters. These include the fact that junior staff have no barriers to be able to offer £50 cash bonuses as well as freespins to a player who contacts the customer support team on the telephone. And while players are given a "gambling addiction" warning after playing for an extended period of time, that time period could be as much as eight hours per day.